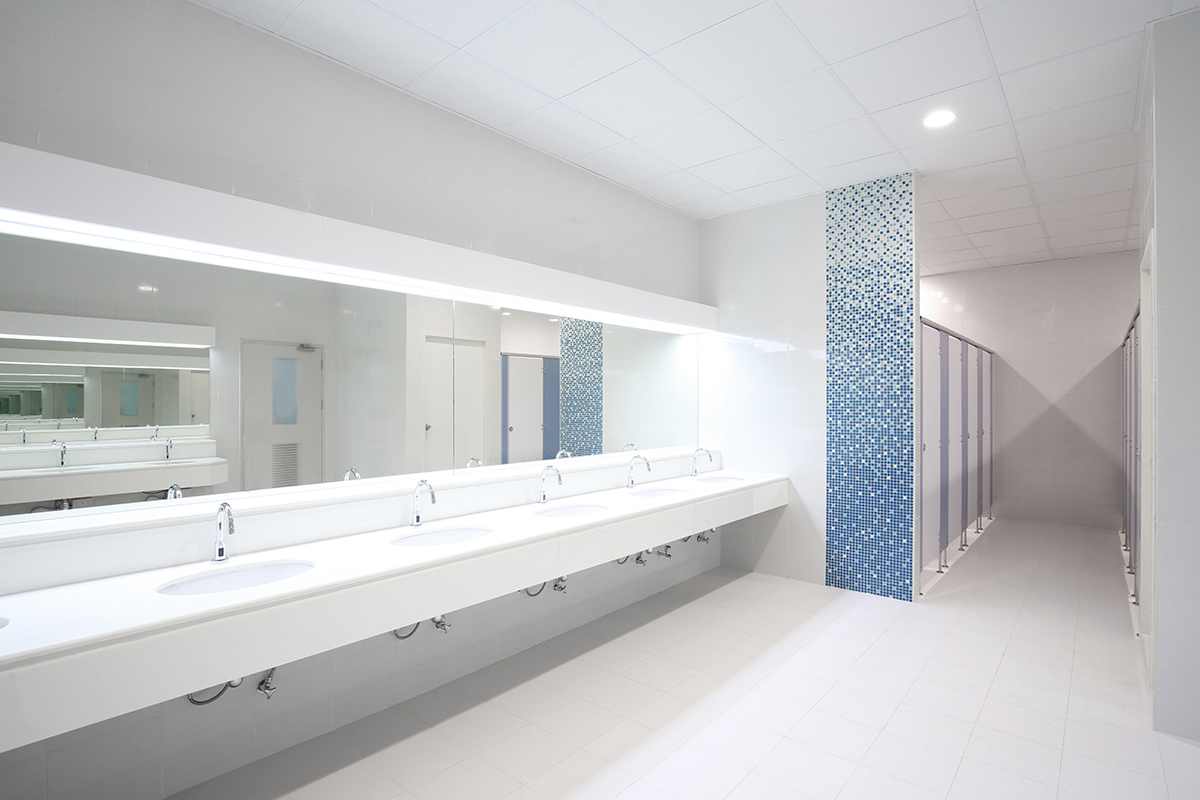 Businesses' plumbing needs differ considerably from those of the average homeowner. If your business or commercial property has plumbing problems, only trust licensed plumbing experts to fix the problem.
Commercial Plumbing Needs
Even small businesses have much more complex plumbing needs than the largest residential home. Here's why businesses require a plumbing company with commercial knowledge and expertise:
1. Commercial Plumbers Must Have Knowledge about an Industry's Plumbing Requirements
Depending on the nature of the business, commercial properties will need industrial grade equipment to adequately serve their customers. Commercial plumbers must have experience working with industrial fixtures and pipes so that they can get to work immediately to quickly solve problems that have the potential to keep businesses closed and lose daily revenue.
2. Commercial Plumbing Systems are Larger and More Complex than Residential Plumbing Systems
The size and scope of commercial buildings require plumbing systems that are much more complicated than the ones installed in residential housing. 
Consider that in an office building, the toilets and sinks will be used much more frequently than in a single-family home. More usage means more wear and tear and the opportunity for bigger problems to arise than in a house with a single fixture that's not used by dozens or hundreds of people per day. 
Even the fact that many commercial properties have multiple stories can impact the way plumbers do their jobs, particularly in the way that gravity can impact the way water moves through the pipes in buildings with multiple floors.
3. Commercial Plumbers must be Licensed to Do Work for Commercial Properties and Follow Strict Plumbing Codes
All plumbing work must follow state codes, and plumbers must be licensed to work on a commercial property and abide by those codes. A property owner will be penalized if the plumbing doesn't comply with state regulations, so businesses should be careful to hire only those plumbing companies that are licensed and experienced with following the rules specific to industrial plumbing in Texas.
4. Commercial Plumbers Need Different Kinds of Equipment to Comply with Inspection Requirements
In addition to the fact that commercial buildings require more frequent inspections, those inspections are typically more thorough and demanding than what's needed at residential properties. The areas of inspection in a commercial property will require different kinds of equipment, and at larger scale, to accommodate the inspection requirements.
5. Commercial Plumbers must be Flexible in their Work Hours to Accommodate Businesses' Plumbing Needs
Although most plumbing companies will try to schedule at a time convenient for residential customers, it's a fact that homeowners have more flexibility – even it is very inconvenient to have to wait longer to get an appointment.
When businesses have a plumbing emergency, it must be addressed as quickly as possible to avoid a decrease in employee productivity or having to shut down the business for safety reasons. Commercial plumbers must be able to accommodate a business's request, and that means being available during evening hours and on weekends.
Call the Best Commercial Plumbers in Cypress
For expert commercial plumbing services in Cypress and the Houston area, trust Cooper Plumbing's fully certified technicians to perform routine maintenance, accurately assess problems, and quickly resolve them. Cooper Plumbing can handle plumbing issues in restaurants, factories, office complexes, retail centers, and any other type of business facility. Our services include:
Toilet repair and replacement

Tankless heater repair and replacement

Flush valve repair and replacement

Sewer line repair and replacement

Garbage disposal repair and replacement

Kitchen sink repairs

Water Heater repair and replacement

Occupancy and plumbing permits

Sewer Drain Clog Services

Hydro jet services

Faucet repairs

Leaking water line repairs

Gas line repair and replacement
To schedule either a commercial or residential plumber, call 832-441-9683 or request service online. Cooper Plumbing is a locally owned and operated company that's licensed, bonded, and insured. 100% customer satisfaction guaranteed!