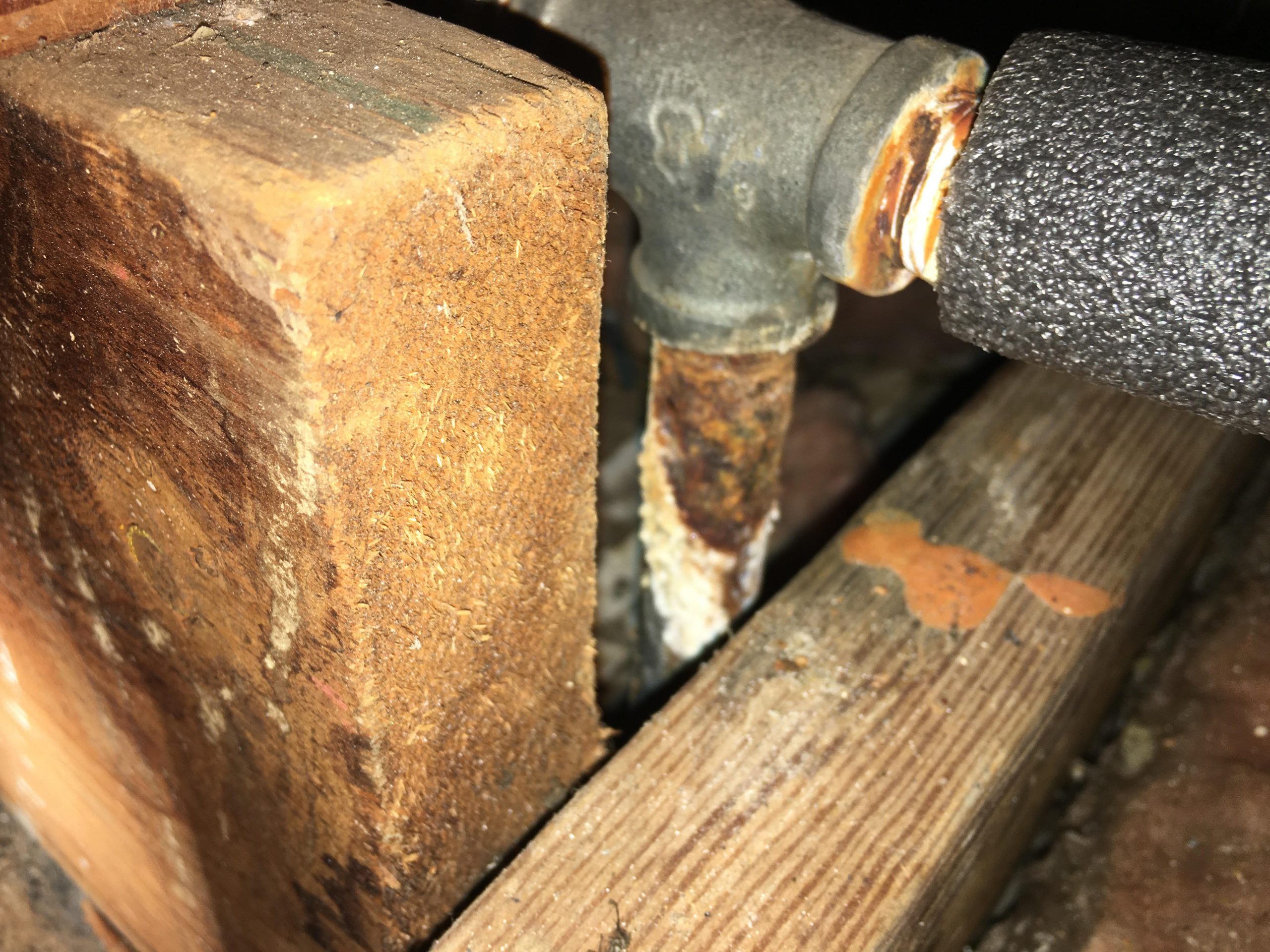 Your Houston Repipe Plumbing Specialists
When your home or business suffers from leaky pipes, it may be time to contact a licensed plumbing repipe professional. The cost of leaking pipes can include water damage and other severe problems if not handled promptly.
Here are the most common reasons for home repipes.
Low water pressure –  If your water pressure is down, you may have rust and corrosion buildup in your pipe, causing water flow restriction or undetected pipe leaks you haven't noticed yet.
Water gets cold – When your shower only gets cold water or goes out when you turn on a faucet or flush a toilet, it could be sign rust inside the pipe is clogging the mixing valve.
Rust-colored water – When your water turns a brownish-red color, this is a sign of rust buildup inside your pipes. Rust loosens up when water pressure falls and rises, causing water discoloration.
Corroded pipes – If the potable water plumbing system in your home is made with galvanized, they will eventually need to be replaced due to deterioration of line caused by rust and corrosion throughout the years.
Leaks and floods – If you constantly are patching pinhole leaks, you are only adding a band-aid to the problem. Don't wait until your home has flooded to replace your old water pipes.
How Does your Water Piping System Work?
If you were unsure, here is some information on how pipe systems work: Plumbing water pipes and fittings that supply water to fixtures through a property are known as potable water supply lines. These water lines connect to home or commercial building plumbing fixtures such as sinks, bathtubs, toilets, showers, and outdoor hose bibbs.
The Different Types of Piping You May Have
When repiping a home, the most common materials used are COPPER , PEX, and CPVC.
Galvanized – Galvanized pipe is a steel pipe with a protective zinc coating to prevent rust and corrosion. Homes built before the 1960s are the most common homes with galvanized steel, although some homes in Houston were found built with galvanized in the 1990s. The average lifespan of galvanized pipes depends on their quality. The average life span of galvanized steel is 40-50 years. However, poor quality galvanized can last as little as 30 years and good quality galvanized can last as long as 70 years.
Copper – Copper pipes are durable and have a long lifespan of more than 50 years. Copper was the pipe of choice from the 1950s until the early 2000s replacing galvanized in the 1950s. After the 2000s, the pipe of choice became PEX piping. There are different types of copper. Thin copper pipes are installed to cut costs but are too delicate and prone to corrosion. Due to its longevity, thicker diameter medium-weight copper is recommended when doing a whole house repipe. Still, the cost to install copper compared to PEX is more expensive due to the longer time frame to install through soldering and the price of copper pipes and fittings.
– PEX – PEX( Cross-Linked Polyethylene) is flexible piping with outstanding durability, quicker to install, and highly affordable. You don't have to worry about pinhole leaks because PEX does not rust or corrode. PEX pipes can withstand freezing temperatures due to expanding beyond their original diameter and returning to their standard size. PEX piping's flexibility allows for a quicker install due to its ability to make wide curves giving it fewer connections and tie-ins. Fewer connections cut down areas where leaks could occur.
CPVC – CPVC( Chlorinated Polyvinyl Chloride) has a higher temperature tolerance than PVC, allowing for greater heat resistance. CPVC is expected to last 50-75 years depending on weather and water conditions, but some homes see cracks in as little as 12 years. CPVC is the cheapest material and has provided an inexpensive alternative for homeowners, but they get very brittle and crack throughout time.
The whole house repipes and horizontal repipes are some of the plumbing services we specialize in. Don't hesitate to Contact Cooper Plumbing if you need a repipe or water pipe repair. 832-441-9683